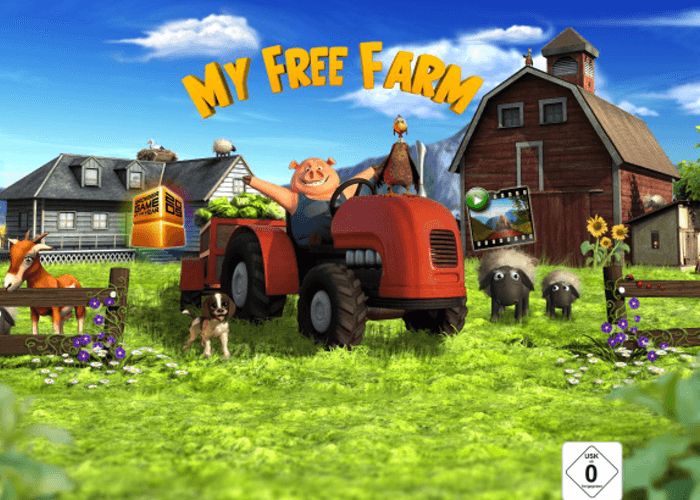 Be a farmer and manage your own farm now. You have to build new fields, water your plants, harvest fruits and vegetables, mow the lawn, feed the animals, sell the harvest and the animal products and much more. Furthermore you have to dissolve different quests to win little rewards. It is a lot of fun playing the free browsergame My Free Farm. Read more about the farmer browser game MyFreeFarm!
The free browsergame MyFreeFarm will lead you to a farm with all the things that belong there. Put on your rubber boots, tie your skirting around and lets go! My Free Farm is a combination of a simulation game and an economy simulation. To get straight to the point: My Free Farm is a lot of fun!
In My Free Farm each player starts with an own farm and a certain amount of seed money. Now you are a farmer and can build a new field to plant different sorts of fruit and vegetables on it, such as apples, pears, strawberries, cauliflower, cucumbers and many more. Dont forget to water your plants and to harvest vegetables and fruits in time. Furthermore you are in a position to build new stables for your cows and chicken. You always need fresh pet food which you can grow on your own fields. Use your meadows to put sheep on them, so that you always can benefit from meat and wool.
You have to organize a lot of different things, to initiate a perfect economic cycle on your farm. To be able to get a big harvest you have to seed at the right time, when the harvest ist over you are in a position to buy different animals. Your animals need enough food, so that you have to assure a continual supply. The products of the animals such as eggs, milk, honey and wool can be sold in three different ways. You can sell them directly on the market or you contakt other players to sell your goods. From time to time there will be some traders who will come to your farm to place orders directly. When executing these orders you can sometimes gain a lot of money.
As soon as you earned enough money you can cultivate new fields, create new meadows and build new and bigger stables. You have a lot of different possibilities when playing the free online game My Free Farm.
Start your own career as a farmer and manage your own farm. You can show you skills as gardener, tiller, shepherd and as a financial manager in one person. There are a lot of quests with different degrees of difficulty so that My Free Farm will never be boring. If you can get through a quest you will of course get a little reward, which may be useful for your farm.
More Features of MyFreeFarm
Free to play
No client download
Browsergame
Many quests
32 plants, 4 animal buildings, 4 processing plants, up to 18 building lots, 37 levels and an almost unlimited number of quests!
Plunge into your new life as a farmer and work your way through the levels!
Trade with other players and offer your products on the market square!
Found a Farmers-Club and complete many different club quests! Maybe you will earn yourselves a new club house, who knows?
Buy several special objects of decoration which you can put on your nickpage and make an impression on your friends!
Free browser game MyFreeFarm:
Since My Free Farm is a free browser game, you dont need to download or install anything. As the name implies, you can play it completely in your browser! My Free Farm – a free simulation browsergame. Become a farmer and play this very awesome economy simulation online.
play My Free Farm now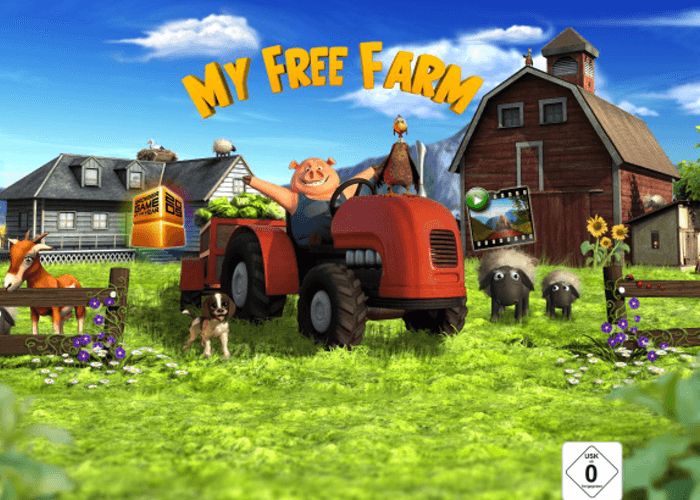 Great, free to play farm browser game.
good
playable for free
no client installation necessary
very varied